slikarskiparty.si - CLOSED
NOVI DOGODKI: obišči winesperience.si
Koncept slikanja pod vodstvom umetnika ob okušanju vina je priljubljena aktivnost po vsem svetu. Osnovna ideja je nastala po veliki poplavi leta 2007 v Louisiani, ko sta umetnici Cathy Deano in Renee Maloney sta prvi organizirali tovrstne delavnice, da bi s slikanjem in vinom pomagali lokalnemu prebivalstvu, da se nekoliko razbremeni stresa. Sprostitev in zadovoljstvo, ko naslikaš in domov odneseš lastno umetnino sta delavnice s podobnim konceptom razširile po vsem svetu.
V Sloveniji je med leti 2018 in 2020 deloval koncept pod imenom "slikarski party", ki pa je spomladi leta 2020 trajno zaprl vrata. Povezava: https://www.facebook.com/profile.php?id=100042830275970
NOVO - winesperience.si
Leta 2021 so v podjetju Enigmarium®, ki slovi kot priljubljen kreator nepozabnih doživetij, (escape room iger, pustolovskih mestnih ogledov, in trendsetter igrifikacije v širši regiji, zasnovali inovativno delavnico WINESPERIENCE® ART, ki združuje slikanje pod vodstvom akademske slikarke ali slikarja ter okušanje vina po izbiri sommelierja, da se ob zabavnem in ustvarjalnem druženju prelevite v pravega slikarja in poznavalca vin. Koncept druženja in slikanja so namreč nadgradili s spoznavanjem slovenskega vinskega bogastva.
Gre za prvega od programov – gradnikov krovnega projekta promocije slovenskih vinskih zgodb: Winesperience® Slovenija, ki nastaja pod okriljem ekipe Enigmarium® extraordinary experiences.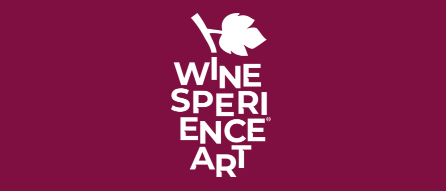 Termini, opis in več informacij najdete na strani Winesperience art
slikarskiparty.si - CLOSED
NEW EXPERIENCES: visit winesperience.si
Painting under the guidance of an artist while tasting wine is a popular activity around the world. The basic idea was born after the great flood in Louisiana in 2007, when artists Cathy Deano and Renee Maloney organized the first workshops of this kind to help the local population relieve stress through painting and wine. The relaxation and satisfaction of painting and taking home your own artwork have spread workshops with a similar concept worldwide.
In Slovenia, the concept operated under the name "slikarski party" between 2018 and 2020, but it permanently closed its doors in the spring of 2020. Link: https://www.facebook.com/profile.php?id=100042830275970
NEW - winesperience.si
In 2021, Enigmarium®, a popular creator of unforgettable experiences (escape rooms, adventure city tours, and trendsetting gamification in the region), designed an innovative workshop called WINESPERIENCE® ART, which combines painting under the guidance of an academic painter and wine tasting chosen by a sommelier, so that you can turn into a real painter and wine connoisseur through a fun and creative gathering. The concept of socializing and painting has been upgraded by introducing Slovenian wine knowledge.
This is the first of the programs - building blocks of the overarching project promoting Slovenian wine stories: Winesperience® Slovenia, which is being created under the auspices of the Enigmarium® extraordinary experiences team.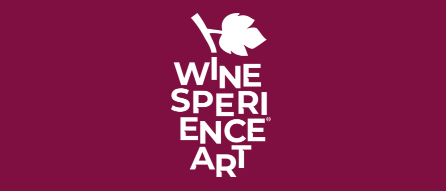 You can find the schedule, description, and more information on the Winesperience art page